How are you'll??!!, SO welcome back to my blog!!!….🙃
( ok I suck at intros, so lets ditch it🙄)
For my 1st blogiversary I had asked for some assumptions about me and today we are gonna be answering them!!!😃
But before that I wanna thank all of you for giving your assumptions!!🤗, If you guys still haven't given your assumptions you can write it down in the comments and I'll surely answer them in my upcoming posts!!😉, ( SO YOU BETTER GIVE ME SOME, jk lol)
Ok NOW lets get on with it!!!!😁
– You love reading
Yess, I love reading but I have no idea on which book to read, but I have a book in my mind and I'll start it by today evening!!! ( Hopefully..😬)
– You love writing
Not so much cause literally after writing my notes I barely can feel my hand, so a NO!😶
– You love blogging
Yess!! I love Blogging!!!💖🥰
– You have curly hair?
Yess I do that's why my blogs name itself is Curly Thoughts by Merlyn!!!😉✨
– You like pink?
Ok I actually am not a pink fan ( even though my blog kinda is 🙃 ), my favourite colour is purple💜 and black🖤
– You have pet dog?
I guess I just have to keep dreaming for that to happen…👀
– Aaaaand you love bitmoji!!
Now lets spill some tea!! 💃☕
So I actually used to be soooo obsessed on using Bitmoji like seriously!!, every time I chat with someone instead of using emojis I used to use Bitmojies, but yes I do like them.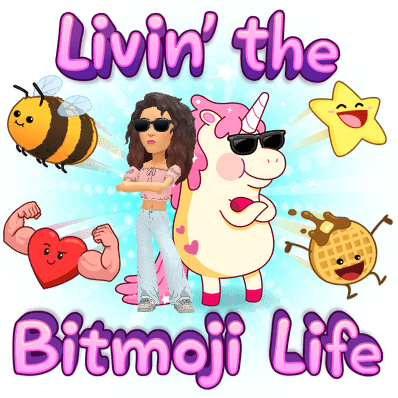 -You like bright colours
Yess I love them!!, I do like pastel colours as well, but when I say bright colours I don't mean those colours which literally feels as if your piercing your eyes with a knife😶🔪, seriously there are colours which are soo intense that can literally make you blind!!👀
– You love blogging since you put many images and memes in your post.
Lol yes ( thanks for the compliment!😊) I love blogging!!💖
– You have dyed your hair before.
Nope I haven't dyed my hair in my ENTIRE life!, Literally If my mom sees it then she would turn me into a keema dosa 😬 ( it's a food)
– You have moved twice in your lifetime
Uhm actually its…
5 TIMES!! 😶😮👀
– You prefer the beach over the lake.
Yup! to be honest when I read this question I actually preferred the lake but right now I think I do actually prefer the beach!!
( Ok! Let's go to the next assumption before I change my preference for this topic, cause I have a feeling I prefer both!🙃)
– You like to bake.
Ok, I don't usually bake, but I like baking!!.
The only reason I don't bake is because my mom doesn't allows me, like literally she gives me a whole lecture theory on how I'm gonna be messing the kitchen rather than baking🙄 (It is kinda true though..), so to conclude I'm never allowed to bake anything in the kitchen, or else the next thing you see is my head served on the dining plate👀🔪
– You love to journal
Yess I recently started it and I really enjoy doing it!!!🤩
And those were it for the assumptions, I wanna thank Flora, Selina, Mara and Heidi for the assumptions, I really enjoyed answering them!!!
If you guys I wanna give your assumptions, do give it in the comments, I would be soo happy to answer them in my next posts!!.
So that was it for this post, till we meet again Sayonara!!